Wow, it is hard to believe that this week marks 6 months since our arrival in Japan, about the same time that we had spent in Moscow last year.  That time seems to have flown by here, probably I guess due to the more hospitable environment in Tokyo and a boss who actually cares about his staff and isn't trying to manipulate them on a regular basis.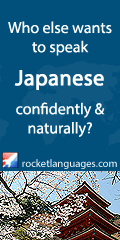 Tokyo truly is a city that never sleeps, while it might not kick off some mornings till 10:00 – 11:00am it is still humming late into the night (my sort of city really), with plenty of places open 24 hours or at least open till 8:00pm most days, so if you need something, then as long as you know where to go you can generally find it any time.  One of the great pleasures of Tokyo is the ability to be out and about at any time and never feel threatened or unsafe, in fact it is so safe here that the kids often stay at home on their own while we head into the city or will find their way around the city themselves to the various places they want to go.  I have not yet seen any idiots of the sort that are common at home, filled with too much booze and mouthing off at anyone who gets in their way, in fact most people here are respectful of authority and of everyone else, putting the needs and comfort of others before their own.   Life is orderly and everyone just gets on with it, without too much whinging or expectation of more for less.   The public transport system is highly efficient and will get you to wherever you want to go with great regularity meaning you don't really need a car to survive here (you can pretty much access the whole of Japan using their rail network).  In fact public transport is so efficient that one Sunday we decided to go skiing, we made our way to our nearest Metro Station, caught the train to Tokyo Station, jumped on the Shinkansen heading to Niigata, travelling for about an hour to Gala Yuzawa station, got off the train (with about 1,000 others) strolled over to the ski rental counter, got our skis, stored our bags and other gear in a locker, boarded the Gondola and headed on up to the ski slope.   At the end of the day, we rode back down on the gondola, dropped our skis back off at the rental shop, had a waffle and drink and jumped back on the train heading back to Tokyo, how much more convenient could you get ?
Welcome to Tokyo (from the Tokyo Tower)
Looking towards our apartment from Tokyo Tower.  We are approximately below the hook of the crane just beyond that green patch (which is a cemetary)
Impressions of Japan
While Russia was an enigma, Japan can best be described as a paradox, one of the most technologically advanced nations in the world, but also a place where you can be frustrated by the antiquated procedures they use in many day-to-day activities.   It is a place where you will see a modern high rise building right next to a 1000 year old shrine, where you can walk down the street amongst people dressed in the latest fashions from Prada, Issey Miyaki, Versace and co yet still see women dressed in traditional kimonos or men in yukatas walk by.   It is very conscious of its environmental impact with recycling being a large part of everyday life, yet everything you buy is micro packaged.   If you buy a box of crackers, that box will often contain a number of packets of 4-5 crackers all adding to the amount of packaging that they produce and then have to recycle.  It is a place where you can buy the latest high tech electronics while watching a parade that has been carried out for hundreds of years.   Japanese people are generally very courteous, and can be seen happily queuing for upwards of 2 hours, just to get a bag of popcorn or a chocolate treat from their favourite stores (luckily the newly opened Cookie Time store in Harajuku hasn't garnered that cult following yet so it is still easy enough to get a treat from home when we are near).
Senjoji Temple in Asakusa, not far from here is the Tokyo Skytree
While Tokyo is often dubbed "The Most Expensive City in The World to Live In" (alongside Moscow), we have found that in most aspects it is far cheaper to live here than at home (in fact we have discovered since leaving NZ that so far only England was more expensive to live in than home).   Clothing can be picked up for a bargain, such that I fear walking anywhere near a GAP or UNIQLO store when there is a sale on, as even a quick look results in more clothes for the wardrobe.   It is possible to walk home with huge bags of brand name clothing from even Ginza for the same price as a single item in New Zealand, and then there is Ameya Yokocho Dori with its bargain hunter's paradise.  Admittedly if you were to shop at the major department stores, brand name outlets at full price and international supermarkets your money won't go far, but look out for sales (often 50 – 90% off), 100 yen stores and the sort of places that the locals use and there are many bargains to be had.   I have come to observe in our travels as ex-pats that anything that includes the words National or International in its name or is expressly aimed at ex-pats, will generally imply that you can expect to pay anywhere from 50% – 100% more than for the same product or service at a normal outlet.   I have recently visited the National Azabu Supermarket in Hiroo not far from our apartment and while it is great to be able to shop in an environment where you can read the names of all the products in English and buy familiar brands I have noticed that where they stock the exact same goods as normal Japanese supermarkets such as Peacock that the price is nearly twice as much at National Azabu.   We have discovered a number of great little noodle houses where we can go as a family, have a great healthy and filling meal, even a beer and dessert and pay less than the cost of a feed at McDonalds, and generally most of the restaurants we have eaten at so far have offered as good or often better value than a similar meal at home.
The T-shirt Floor of Uni-Qlo's flagship 12 storey high store in Ginza (their largest store in the world)
One of the things that never ceases to amaze me about Tokyo is just the sheer volume of people, there are many places where you just have to go with the flow if you get caught in the middle of the masses and walking the street between Omotesando and Harajuku at a weekend is just hundreds of metres of shoulder to shoulder foot traffic, luckily the kids know their way around pretty well now and don't get too freaked when separated in the masses, knowing that we are there somewhere and they will find us at least at the place we are headed, if not sooner.   Some of the stations and trains during the late afternoon and early evening (until after 8:00pm even) are just unbelievable with people just streaming through them.  I swear that one Friday evening in Shinjuku station I saw more people pass through the turn-styles in half an hour than live in the whole of the South Island back home.   Currently it is election time for the position of Tokyo Governor (I think), which is I guess essentially the mayor of Greater Tokyo, the fact that this person will govern over a city population 5 times the size of New Zealand's is just hard to fathom at times.
We have now set ourselves up in Tokyo, we have our apartment furnished, TV operational and our mobile phones, the kids are at the local Japanese School, we have found sports for the kids to participate in (Tag rugby for me and Jimmy and swimming for Molly) and Angela has the typical Japanese job which sees her leave home around 7:00am and return around 7:00pm.   I am picking up more work through my local client here and we are hoping to see the start of the first house I have designed since arriving here come spring.  I am also working part time as a fitness instructor for kids doing a programme called KidFit and also coaching golf at a local school on Friday afternoons, so I have been lucky enough to get out and about around the city and countryside on a regular basis.   The kids are enjoying school, although Molly has found the fact that she has no one to talk to a bit challenging, but she is slowly picking up the language.  Jimmy is just thriving at school and by the time we are finished here will probably almost be a native level speaker as he is starting at the same level as most of his classmates and seems to pick the language up well to the extent that he is often giving us lessons on correct pronunciation of words, etc.
Skiing at Tsugaike Kogen
While it is has been over 16 months since we left home, we are still enjoying the adventure we are on, and are already starting to discuss our options for when Angela's contract finishes here in 2 1/2 years time.  We are conscious of the fact that many people arrive here in Tokyo for a year or 2 and never leave and have met a few of these people in our travels, so who knows what will happen.
This month has also seen me pass over 10,000 page views on my blog since starting it so to all those who have been reading this and following our adventures, thank you. I hope you enjoy our tales as much as we are enjoying living them.