Well the last 4 months have flown by in Helsinki, which has been both busy and relaxing at the same time.   As I was lucky enough to find a full time job doing what I love, I didn't have much time to take in all of the sights I might have liked to have taken in, but being there and living there was a great experience.   Helsinki is such a laid back city that it would be so easy to just slip into the routines of the city and never leave and never be unhappy about it.   Finns are a race who know how to celebrate and will as a nation celebrate anything that is remotely worth celebrating with copious amounts of alcohol and even nudity, with the summer holiday period virtually turning Helsinki into a ghost town as everyone disappears off to their summer houses (Finns by the lakes, Swedish-Finns by the sea) for weeks on end.   Most of the restaurants actually close for the summer the city is that deserted.
Putikon Hovi, Finland
We were lucky enough to be joined in Finland by my parents for the last month of our stay, so we spent a few days travelling around eastern Finland (the Russian part of Finland) with them and my brother, taking in the sights of Lappanranta, Savonlinna, Imatra and many others along the way.   Much of eastern Finland is geared up for Russian tourists, and the quality of accommodation was definitely reflective of the Russian culture as opposed to your typical Finnish style.
After a farewell dinner at our future "in-laws" we were up early the next morning for our flight out.   As we had arrived in Helsinki with plenty of excess baggage and had acquired a bit more as we had to stock up on summer clothing while there, we chose to fly Aeroflot due to their great excess baggage policy.   You get your first extra bag for $US 50 / 50 Euro each so a lot cheaper than many of the other airlines who charge by the kg.   Unfortunately the first leg of our journey to Moscow was a code shared flight operated by Finnair, who charge 75 Euro per bag, so had to shell out a bit more than we had hoped but still a good deal.
After a quick hop to Moscow we had an 8 hour layover, so decided that we should see if our visas were still valid and take in the sights of Moscow in summer (after being told previously by Angela's dodgy employer at Moscow International Preschool that he had cancelled our work visas….).   We breezed through immigration, found our way to the bus stop and squeezed our way onto the bus into the city.   Nothing has changed, it was standing room only and you were pushed and shoved further and further back as more and more people boarded at each stop.  Finally we made it to the city limits and caught the metro into the centre of the city to catch up with one of Angela's old workmates.  Was great seeing her again and seeing Red Square without all the snow around.
St Basil's … one of our favourite buildings
After a 9 hour flight, we arrived at Narita airport in Tokyo, and upon getting through immigration are greeted by my parents who flew out overnight also, on a direct flight from Helsinki.  We managed to spend a few hours with them while we waited for the bus to the city and said goodbye once again as they only had an 8 hour layover there as well and didn't want to risk heading into the city and not finding their way back on time.
We had arranged a small apartment through our good friends at Airbnb for the first 3 nights so found that surprisingly easy, lugged all of our bags up there and headed out to find something to eat.   As we were only a short walk from our new apartment we ventured out on Saturday to find it and check what it was like and make sure we had the right address.   Sure enough we managed to locate it easily enough and confirm that it was indeed the right place, much to the amusement of all as it is definitely a step up in standard from what we have ever lived in before, although Nishiazabu is the most exclusive suburb in Tokyo and is home to the rich and famous (not that I will know ho is who, so could be rubbing shoulders with all sorts of stars I don't even recognise).  Unfortunately the searing heat of Tokyo was starting to get to us so made getting about rather uncomfortable which soon got even worse as we all succumbed to what I can only put down to a case of food poisoning, so it laid us all low for the next few days and we didn't get to do much exploring at all as we crashed in our beds and spent our days racing each other to the toilet.   The culprit we think may have been the chicken curry we were served on our Aeroflot flight.
Akihabara, Electric City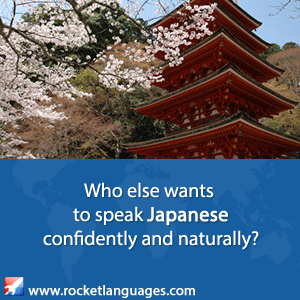 On the Monday, Angela started work while me and the kids moved the bulk of our gear into our apartment then moved on to a hotel booked by the school for the next 4 nights to allow us time to furnish our apartment.  Unfortunately the effects of the food poisoning were still biting so again we weren't able to go too far away from our home base for fear of getting caught short, so not as much furnishing got done as was hoped.   Although we did manage to find 3 futon beds through Freecycle which we picked up and carted over to our apartment ready for our move there.   Also through Freecycle we made contact with an elderly Japanese man who was clearing out his late mother's apartment and we were able to take our pick of anything we wanted, so managed to get a table and chairs, TV, fridge, washing machine, various other kitchen appliances, and a kitchen load of everything you could ever imagine for free.   Unfortunately though he still needed it for another week so we had to wait till then to be able to pick it up, so has been interesting living in an apartment with only 3 beds between the 4 of us and a small floor sofa as the only furniture.    We had to arrange transport for the furniture so got a couple of prices one from an international moving company and one from a small Tokyo based company called Tokyo Helping Hands, whose price was under half of the big company, so guess who got the job ?   One thing I have noticed while being an ex-pat is that there is a huge industry out there capitalising on the fact that you generally don't know anyone or where to go to get a good deal so they can charge you what they want (in the name of convenience), but with a little research you can find other options.   Sunday was the scheduled day for getting the furniture so I caught the train to the apartment we were cleaning out and packed up the remainder of our new stuff.  Ota-san and his offsider at Tokyo Helping Hands arrived on the dot at 1:00pm as arranged, we proceeded to load their 2 small trucks and within an hour we were on our way back to our apartment to unload our new treasure trove of Japanese goodies.   It took the rest of the evening to unload all of the boxes and find space in our kitchen for everything, we now must have the most authentic Japanese style kitchen of any ex-pats in Tokyo.
The view from our apartment to Tokyo Tower and Roppongi Hills, Mori Tower, over Aoyama Cemetery.
While our arrival in Moscow 11 months prior was somewhat deflating, the same can't be said of Tokyo, despite the fact that our flat isn't yet fully furnished (we have 2 more days to wait still) it is nowhere near as oppressive here as our apartment while being on the 5th floor, has a balcony and the entry door opens out onto an open walkway rather than into a central corridor or hall like our previous apartments, so feels a lot more homely to us outdoor loving kiwis.   We have started to work our way around the city, using the Metro and buses and doing plenty of walking and are enjoying taking in the many sights of Tokyo, which is yet another bizzare world in its own right.   We look out our lounge over Aoyama Cemetery (the largest cemetery in Tokyo I believe) towards the Tokyo Tower, so don't have that feeling of being crammed in like many other apartments would.   We live close (within walking distance) to the famous suburbs of Roppongi, Shibuya and Harajuku along with the exclusive Omotesando with its avenue of high class name brand outlets so have plenty to see and do near by.   Tokyo is such a change from the previous 2 cities we have lived in, with twice the population of Moscow, it has a style and vibe all of its own.  Unlike quiet Helsinki, where everything closed down at night or didn't open till lunch time on Sundays, Tokyo is 24/7 full on.  Architecturally, where Moscow was very much a city of Soviet era monliths and Helsinki was very much a formulaic modernist city where Alvar Aalto was God and everything was built to the same formula (or not far from it), in Tokyo it is anything goes, and there are some really quite interesting modern buildings to be seen.


We have made the decision this time that we will stick with public schooling for the kids and have enrolled them in a nearby school.  They start next week, with all instruction in Japanese, so will be an experience for them, as will attending school on 2 Saturday mornings every month.   Jimmy at the age of 6 is starting school in 1st grade for the 3rd time in his 3rd country so hopefully he will eventually make it past 1st grade…..  but I am sure he will quickly pick up the language and will be our key to understanding more about this place over time.   Tokyo for us has a real feeling of being where we want to be (after all it was our No. 1 choice when we first decided we wanted to check out life in a foreign clime), and despite being busy and crowded has a more orderly and organised feel than Moscow.  We now look forward to at least 3 fun filled years in this crazy city, and plenty more adventures.