With Summer holidays in full swing now we took the opportunity this weekend for an extended weekend trip to Osaka.  Osaka is the third largest city in Japan and offered a good mix of things for the kids to do and culture.
After looking at travel options I worked out that flying (via
Peach Airlines
) was as good a deal as we could get with regards to cost, travel times and scheduling.  Airfares were basically the same as bus tickets, however the 11/2 hours vs 5 on the bus was a winner, although in reality there was a 90 minute train ride at each end to get to and from both airports.
The crowds at Tenjin Matsuri
We arrived in Osaka around noon, so made our way to our accommodation where we discovered that there was a big fireworks festival on in Osaka that night (Tenjin Matsuri).  After a bit of a snooze to escape the killer heat we headed off to the Hanabi (fireworks).   Upon arriving at Osaka Station we discovered that most of the 1,300,000 people heading there were using the same route.  We were herded along the platform like sheep on the way to slaughter with no need to worry if we had the right train or not, there was only one way the crowd were going.   When the crowd flowed off the train a few stops along we again were carried off the train and in the direction of the evenings festivities.   Somewhere along the way, without the opportunity to fully consider the best routes we ended up on a street at the back of the park where the display was so our views were somewhat compromised, but not to worry, the 100,000's of locals in the same place seemed to enjoy the view of the fireworks through the trees if the number of "sagoi"s were anything to go by.   After walking for ages we finally listened to our 7 year old, who translated the message being blurted over the loud halers for us as "you can't see the fireworks from up here, please turn around…." Heck we were just following the locals…  Along the path back to the station, the police had opened up an alternative entry into the park to ease congestion, so we flowed down there with the crowd where we found some street vendors selling snacks and drinks, so tried some toffee strawberries rolled in sugar.   After working our way through the park we finally found our way back to the train station and were herded back onto the train headed for Osaka Station, then back to our accommodation.
Choosing flavours at the CupNoodle Museum
The next day was another scorcher so decided that being indoors would be the best place to be and headed for the CupNoodle Museum.   This was a museum dedicated to the history of the Cup Noodle which was invented and first manufactured in Osaka by Momofuku Ando.   While the museum itself is free to enter there is a 300 Yen charge to make your own cup noodle, this involves decorating your instant noodle cup, then proceeding to fill it with a noodle flavour of your own choice.  A block of dried noodles is dropped into your cup, then you choose a soup flavour and 4 of the 12 extra flavours to add (there are a total of 5,460 flavour combinations).  The cup is then shrink wrapped and you pop it into a blow up protective bag and take it home to eat within the next month.   The kids loved the whole process which makes this a museum well worth a visit especially if you have kids.   Unfortunately one of the kids wasn't feeling too well after that due to the heat so we spent the afternoon chilling out back at the hostel before catching the train to Kobe later in the afternoon.   In Kobe we had a stroll around Chinatown where we also had dinner at a local restaurant.   While a lot of the shops were shut by this time, it was a fun place to wander around and we could see that in the daytime it would be a bustling area with a lot of things to buy.
Sunday saw us take a visit to Osaka Castle, which has played a significant part in the history of the area.  Although there seem to be many castles to see in Japan, they all seem to be interesting in their own way, providing you with more context to the vast and rich history of this amazing country.   After spending a few hours strolling around the castle we headed back to Osaka Station where we discovered a large square and sat down to soak in the atmosphere, which was totally different to the high energy, non-stop vibe of Tokyo.  We ended up sitting there and sampling some of the frozen froth fruit beers Kirin were selling at a stall there.   This was the closest we had come to the tranquility of Helsinki since arriving here nearly a year ago, so made the most of the laid back atmosphere.
Monday was fun day for the kids with the much anticipated visit to Universal Studios.  The weather was great and the crowds weren't too bad and we managed to get a ride on a good many rides, including one in the newly opened Harry Potter Land.  While these places always work out expensive, the kids had a ball so was all worth it.  Again like Osaka itself this seemed a lot more relaxed than Tokyo Disneyland, with a lot less time spent queuing for popular rides.   We made the most of the day and stayed till closing time catching the starlight parade which we hadn't initially planned on seeing.   As there were so many people exiting the park we headed straight for the train and headed back to our station before finding somewhere for dinner.   Luckily we found a little noodle shop open still and headed in there to be amazed by the delicious food this otherwise nondescript place offered.   This has been one of the greatest gems we have discovered in Japan, in that pretty much any little restaurant, izakaya, bar, etc will serve up a delicious meal for less than the price of feeding the family at MacDonald's and you will go away feeling satisfied.  We often read about how expensive it is to live in Japan and Tokyo especially, but if you avoid all of the high price, high class establishments that you probably wouldn't frequent in your home country anyway then it is so much more economical to eat out here than in the west.
As our flight didn't leave till the evening we had the morning and early afternoon to wander around Osaka, today deciding to visit the Osaka Museum of Housing and Living.  Entry fees are payable only by adults and at around 600 Yen is really good value.   We weren't sure what to expect in here but once inside were blown away by the experience.   They have recreated an Edo era village on the 8th floor of the Osaka City Housing Department, with a time controlled light show to recreate day and night over a 30 minute period.   The first thing we did was go and hire a yukata (200 yen each, which included a free pair of Japanese socks) which we were then able to wear around the exhibition for the next 30 minutes.   This is such a well done recreation that I would recommend anyone going to Osaka put this high on their to-do list.  Our kids both loved it (after being skeptical to start with) and there were so many photo opportunities throughout the museum.  While it is all very good to see displays of what life was like in this period at a normal museum it is another thing all together to actually get a feel for it in a realistic recreation and to be able to dress up in the period costume and wander the streets.   After spending a good hour or so immersed in the history of Osaka, we headed out to a nearby noodle shop for lunch before heading back to our accommodation, getting our bags and heading out to the airport.
Osaka Essentials 
While in Osaka we stayed at Guest House Neko Neko which was a 7 minute walk from Mikuni Station (3 stops from Osaka Umeda Station on the Hankyu Line), there are plenty of dining options around Mikuni Station.   We booked through AirBnB.com, where you can get $25 off your next booking by clicking here
 Don't assume the bus is the best value travel option from Tokyo, check out
Peach Airlines
 for some great deals including international fares out of Osaka.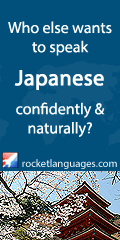 Our best value attraction was the Osaka Museum of Housing and Living, the 200 yen for kimono / yukata hire sure beats the 3,500 yen + you pay at typical Kyoto and Tokyo establishments, and the village is a very realistic recreation of Edo era Osaka.
If you are going to have a look around the surrounding countryside, especially to Kyoto or Kobe, get yourself a Hankyu Tourist Pass which will give you unlimited travel on the Hankyu lines for the period of the pass.  A single Osaka – Kobe (or Kyoto) return trip will save you money on a 2-Day pass with all additional travel after that free.